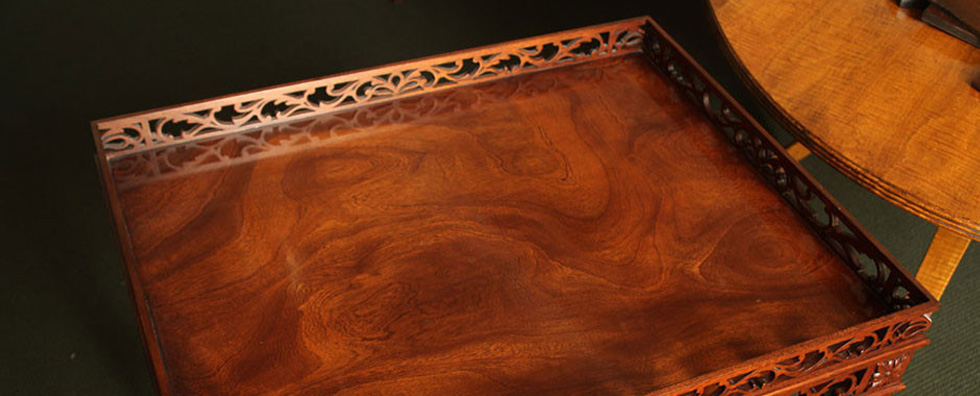 HISTORY
Over the past century, Smith & Watson has produced premium and traditional pieces that have dazzled the world of fine furniture. Known to most as a "London Furniture Shop in New York", our collection of over 1000 designs are custom made to order by the most skilled craftspeople available.
For more than 100 years, Smith & Watson has been celebrated as one of the only firms that has endlessly catered "to the trade" with unparalleled quality and supreme attention to detail. Taking inspiration from the genius of Chippendale, Sheraton, Hepplewhite, and others associated with the "golden age of furniture," we have carried the excellence of the eighteenth century successfully into the twenty-first.
Smith & Watson was founded in 1907 by Richard Smith and Alexander Watson and was quaintly referred to as "a London furniture shop in New York." In the early 1940s the company was purchased by the late John Ryan whose sons, John P. and Robert, would later follow him into the business. By this time the firm had moved to larger quarters and was catering to the "carriage trade", wealthy New York families such as the Rockefellers, the Astors, the Carnegies, and the Mellons. By the late fifties Smith & Watson had been "discovered" by the interior design and architectural trade. Later also catering to the corporate business, political, and artistic elite.
In 2015, the Firm was then acquired by Interiors by J.C. Landa, a generational family-owned business since 1953. Joseph C. Landa, his wife and sons will now continue the lasting legacy of the Smith & Watson name.
L

earn more about the J.C. Landa line of brands on our ABOUT US page